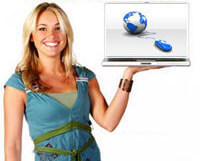 Our WordPress web design packages are custom built to your specifications starting as low as $499 (unless we are running a special, please contact us to inquire about any current specials). There are many features available in WordPress like shopping cart systems, photo galleries, inquiry/quote forms, membership software, ect. that can influence the setup fee for your site. Below is a summary of our standard WordPress website package.
The Standard Package is a complete custom website with up to 8 pages. This package offers a quality website that can be easily expanded as your demands grow.
What's Included
Complete WordPress Setup – We will install and configure the latest version of WordPress for you on your domain name. We put your site on a private link of your domain (i.e. yoursite.com/temp) and build a nice coming soon page for the main domain while your new site is being built.
Custom Design – We will walk you through all of your design options regarding color, layout, ect. so your site is designed the way you want it designed. We include unlimited revisions until you are 100% satisfied with your site design.
Up To 8 Pages Included – We will build up to eight pages of content for you. All content and images for your site can be submitted to us using a document or you can just send your content in an email.
SEO For 8 Pages – We will install the top rated WordPress SEO plugin and optimize your site with up to 15 keywords you want to be found by in search engines as well as up to 5 cities, counties or the combination of the two for local area searches.
Contact Form – We will build in a contact form with 4 custom inputs (Name, Email, Phone, Comments ect.) and styling to match your website. Upon submission of the form, it will route to any email(s) of your choice.
Social Media – We'll add social media icons that will link to all of your social networking presence online.
Logo Integration – We can build your existing logo into your website. Don't have a logo yet? We can design a basic logo for you as part of this package. If you are needing a high end logo done, we can get you a quote for a custom logo.
Google XML Sitemap – I'll create a Google XML Sitemap that will help your website get added to Google faster. When you make updates to your website, Google and other search engines will automatically be pinged and encouraged to crawl your website quicker.
Backup – We will install a backup plug in to ensure you always have your website protected by having a full backup of your website and database.
Our WordPress sites are responsive, which means they will automatically adapt to mobile devices as well as tablets. Responsive web design is a web design approach that provides optimal viewing across a wide range of devices. A Responsive website can accommodate desktop computer monitors, tablets, and mobile phones. This is very important because statistics say that 50% of web site visitors nowadays are on a mobile device and that number is going up rapidly.
Why WordPress?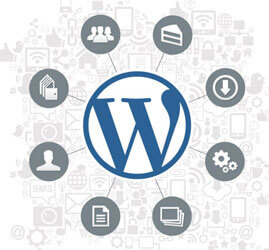 Over 25 million people have chosen WordPress to power their website or blog. The most notable users of WordPress include CNN, The New York Times, Katy Perry, The Ford Story, Wheaton College, MTV Newsroom, Mashable, and WSJ Magazine. Learn more at www.WordPress.org.
Easy Maintenance Of Your Website
The back-end admin panel of WordPress is user-friendly and it doesn't take a computer expert to use it to maintain your website. Similar to Microsoft Word, WordPress allows you to easily insert images and quickly edit text. In fact, you can take a Word document and easily paste it into a page. As part of your web design purchase, we will train you how to manage your WordPress site. Being able to easily maintain your site and update content will ensure the success of your business and web presence.
Search Engine Optimization
WordPress is one of the most SEO friendly publishing platform on the web and has specialized plug-ins that help you get found. Its designed to easily guide search engines (like Google) through your pages to gather the information it needs to include your site in its database.
Tons of Plugins
If you want functionality added to your website, it has most likely been created in the form of a WordPress plugin. From forms to custom sliders, to selling products online, you can do it easily with a plug-in.
Social Media Integration
With WordPress, and the hundreds of widgets available, social media integration is seamless. Link to your Facebook page, Twitter account, and all your other favorite social media sites with ease.