Don't have the budget for a full-time in-house webmaster? We specialize in maintaining your website while you focus on what you do best – your business. Our website maintenance services allow you to focus on what you do best; running your company while we keep your website fresh and relevant for maximum exposure.
Our relationship doesn't necessarily end when we publish your website. We will always take your ongoing maintenance needs into consideration when initially desaigning your website and are available to all of our clients for any relevant website questions that may arise. Whether you are planning a dynamic site with continual updates or are simply in need of occasional changes to keep information current and up-to-date, it's our pleasure to serve.
We maintain websites for busy business owners that do not have the time to maintain the site on their own. You can email us any changes that need to be done and they are guaranteed to be complete within one business day (usually the same day). With our fixed monthly maintenance plans, you can save money compared to our hourly rate. Website maintenance services can also be handled on the phone if you prefer rather than having to email us the needed changes.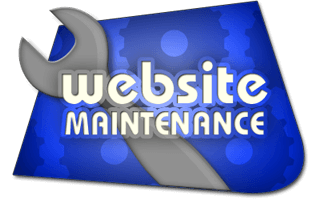 Also, fresh websites receive more traffic from the search engines and can help you communicate better with your clients and potential clients. If you want your website to work, it must be fresh, it must be cared for.
Our maintenance plans are $35 an hour (unless you are hosting with us and edits are included at no charge). There are no contracts to sign with us as we do not charge until you are 100% satisfied with the edits you request. You can email us the changes you want or we will do the changes over the phone with you to ensure they are completed the way you want the first time. To determine your website maintenance cost, feel free to send us a detailed overview of what you need maintained and we will send you an estimate for completion. There is no obligation to work with us after an estimate is sent.
We offer new clients the first hour of work on their website at no charge so we can prove that we can get a lot done in an hour and the work will be top notch. Contact us today to get started on getting your website up to date.
Why Website Maintenance Services?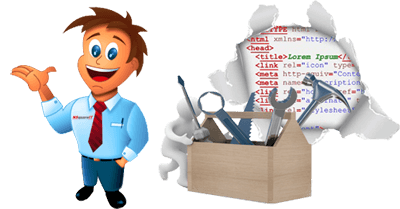 Mobile Friendly Pages
Since over 50% of website visitors come from a mobile device, it is very important that your site pages render perfectly on mobile devices.
Image Optimization
Oversized images can slow down the load time of your website, we will not only ensure proper image sizes to increase load time, but we will also add keywords to your images to help get you more exposure in searches online.
Fresh Content
We know how important fresh content is to your search engine rankings so we will work with you to make sure you are not only 'fresh' but also search engine friendly in everything we do for you.
Get It Done Right
We know you want speedy, accurate and professional updates. We know you want to communicate directly with a web expert personally to implement your changes and manage your website. Well, that is just what you'll get with Internet Solutions For Less! We will even do the work with you while you are on the phone to ensure it is done in a timely manner and most importantly done to your specifications!
Search Engine Optimization
As part of our website maintenance we will assist you not only with the keywords of your site, we will also use tools to make sure that the keywords in your site are actually being typed in by consumers.
Broken/Dead Links
We ensure all outbound links on your site are working properly to give your web site visitors the best experience possible.