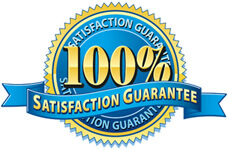 Hello, thanks for your time and for visiting Internet Solutions For Less. We are a top rated affordable web design and hosting company with over 15 years of web design experience. Our company has built over 1000 websites and we maintain hundreds of sites monthly that we did not originally build. Please scroll down to see this months affordable web design specials.
Many companies still overcharge for a website, our philosophy is why overpay if you do not have to? Our website setup rates are extremely affordable and our hourly rate for maintenance (if you do not want to maintain your website yourself) is just $35 and we can get a lot done in an hour. We take pride in the fact that we are one of the only web design companies that do not charge until your website is 100% complete to your satisfaction. That is simply how confident we are in our products and services.
This month only, we have discounted our standard $399 website package to $269. This is a one-time setup fee for us to build the custom website to your speciifcations In case you do not need 6 pages, we also have a 3 page affordable web design special for $169 this month.
The $249 new website offer includes: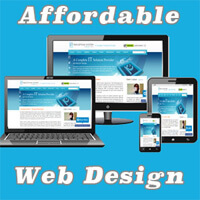 – A high quality mobile friendly design that will perfectly render on pc's, laptops, tablets and smart phones
– Up to 6 pages with custom built layouts to showcase your content how you like
– CSS (Cascading Style Sheets) will be used for clean coding and faster loading of pages
– A pay pal order page with the ability to sell products
– Professional image slideshows to create a professional first impression
– Lead generation quote forms in addition to a contact page form to receive leads/inquiries from your website
– Social share links to increase your leads. (i.e Facebook, Twitter, Google+, LinkedIn, Email)
– Interactive Google map system for ease of directions to your location
– Resizing of your images you send us for fast page load time and the ability for them to fit in the area you want them
– Optimizing of your pages for search engines with up to 15 keyword terms and a submittal to the top engines
– Unlimited email accounts @yourdomain.com and assisting you in the setup and configurations
– Site validation to ensure compatibility in all major browsers like Internet Explorer, Mozilla Firefox, Safari, Chrome etc.
– A 7.99 hosting plan which includes unlimited disk space, bandwidth and unlimited domains
To learn more about how we can help you with a redesign with our affordable web design specials or some website maintenance, simply fill out the form to the right and we will respond promptly or feel free to call us direct at 858.866.9329 to speak to one of our customer service reps.
We look forward to helping your business prosper through the Internet.