What Our Clients Are Saying About Our Affordable Web Design Services

As a video motion-graphics and animation professional, I faced several challenges in building my portfolio website. I know how I want my site to look, so I don't want to simply re-use templates from other people's websites, yet I need help in solving technical obstacles and quickly delivering my brand online professionally. This is why I rely on Internet Solutions For Less for my website development. I'm able to quickly make changes to my site, get advice on mobile web device compatibility and resolve web hosting issues easily with ISFL. And that's only scratching the surface of what they can do for you. I highly recommend Internet Solutions For Less for your next website development project.

ISFL was  amazing!! Not only did they create the most fabulous website, they were patient with all our requests and changes that we put them through, especially all the color changes. The process was simple for us considering that we are absolutely not technical. They know what they are doing and were very good at explaining to us how it all works and made sure that our website was not only beautiful but efficient. We get constant compliments on our site. We would and have recommended ISFL to anyone. THANK YOU again ISFL we really appreciate all that you did!! Infraredbodywrapsonline.com

Internet Solutions for Less is easy to work with, responsive, and they do great work! Their fees are very reasonable and competitive, they met each deadline for launch, and overall getting my awesome new web page online was a smooth process!!

We have been with Internet Solutions for Less for over a year and we plan to stay with them for several more years due to the service they provide us and professional follow-up to make sure we are pleased. We have recommended them twice to our strategic partners because we trust them to deliver to them as they have for us. Don't hire them just for their low price, hire them because your'e getting the best "bang for the buck" for your company.

Our company C & A Builders have worked with Internet Solutions for Less for years. They worked with us to do the original setup on our site and email. Any time I send them an email for an update to the site, an issue with email or upgrading our email account, they are always super responsive, typically within minutes. I have recommended them in the past and will again.
Thanks,

Internet solutions is the most amazing company. They quickly and proficiently created and customized my website. They offered insightful information and ideas to this project. I am truly grateful for the opportunity to have worked with them and I would recommend them to everyone who needs a website. Thank you!!

Internet Solutions For Less has been working well for me, because anytime I need changes or any additions to my site it is promptly taken care of… They have created a professional and creative website for me that is more customer friendly than any of my competition.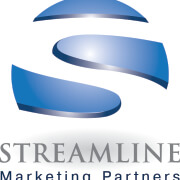 I have worked with the team at Internet Solutions For Less going on a few years now, as they have created multiple websites for my own companies and various clients I consult with. They are very easy to work with, get the job done efficiently and have the best prices in the industry. I will continue to work with Internet Solutions For Less with regard to my own internet solution needs, as well as refer them to my clients moving forward.